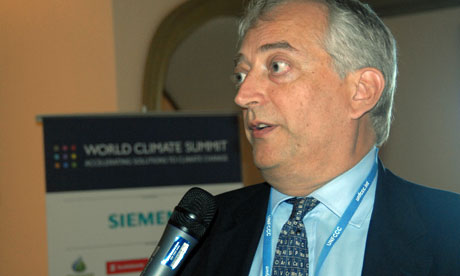 Photograph: Jenny Bates for the Guardian
Censorship rules in Cancun! The Lord Monckton was forced to leave the World Climate Summit lunch party at the Ritz Carlton hotel,
reports the Guardian
. The Lord Monckton had informed the other participants that man-made climate change was not happening, but this wasn't tolerated by the
Hitler Jugend
organizers of the event. Indeed, their mind-controlling zealotry went so far that they hadn't even invited the Lord Monckton in the first place.
It is evident that the alarmist eco-fascists are getting increasingly desperate as the AGW house of cards is falling apart! And they really have no manners!
Absentem laedit, qui cum ebrio litigat.