In a
guest post at WUWT
, meteorologist Joe Bastardi repeats the argument
I made recently
about how the recent changes in temperature and CO2 don't correlate and this shows that CO2 doesn't drive temperature, and hence temperature drives CO2. I showed this graph as evidence: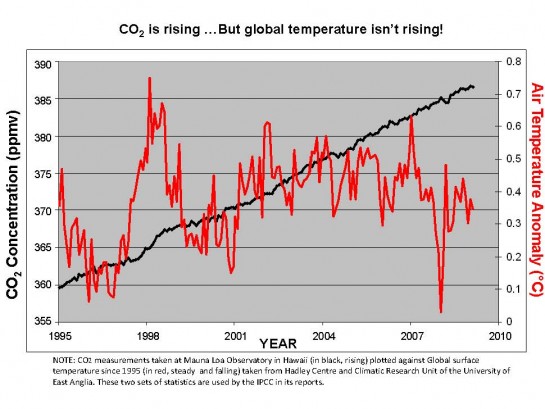 Bastardi shows this one, which is very similar:
Note that Bastardi has added a big blue arrow to show that temperatures have been going down the last 15 years.
Great minds think alike! (Though I wish Bastardi would have given me due credit).
Bastardi's excellent guest post is a follow up of
an interview on Fox News
. It is compulsory watching!